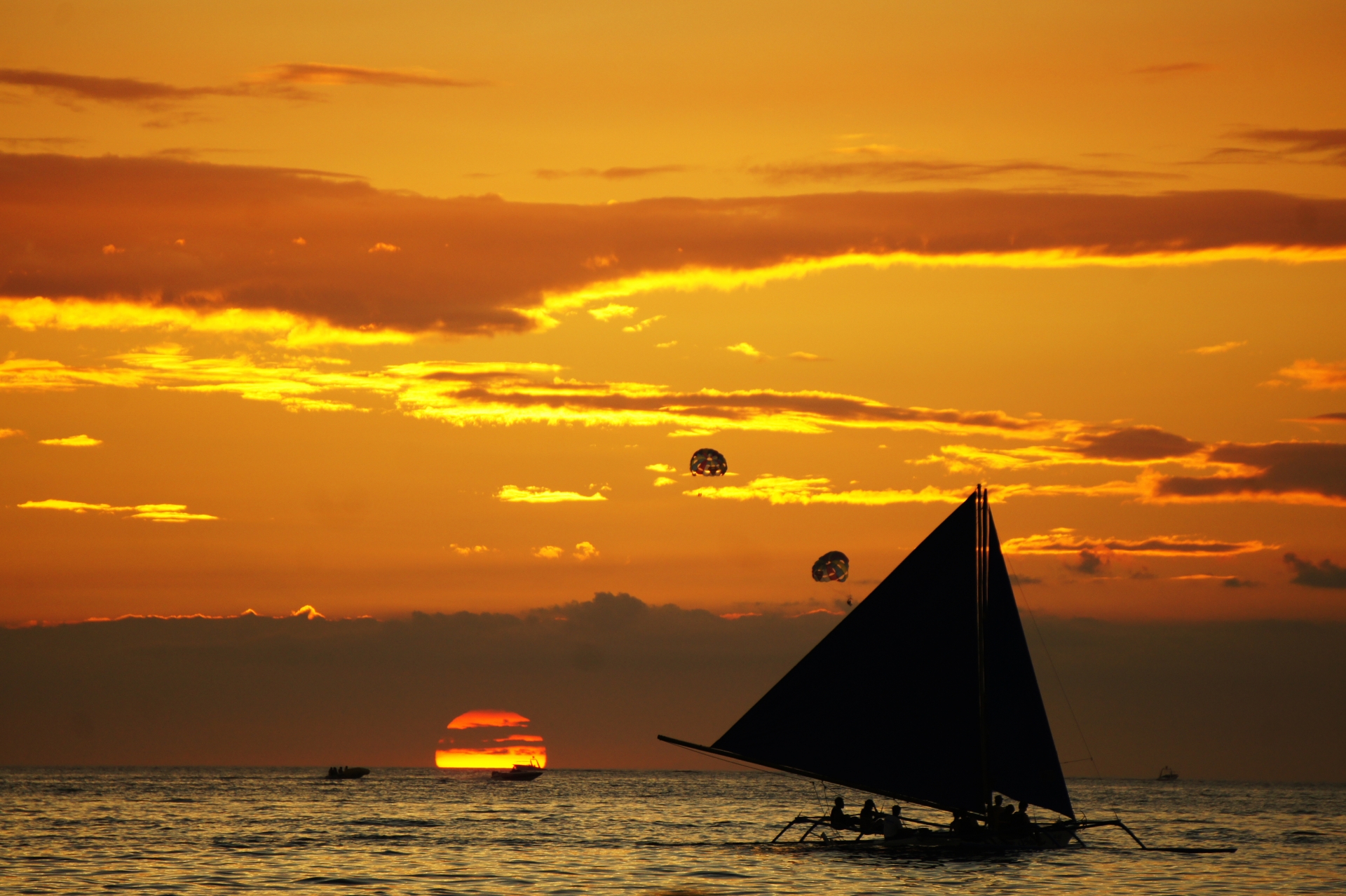 On a Budget: 4 Ways to Save in Boracay
Posted on April 26th, 2014
The Filipino island of Boracay is the closest to a tourist trap that you'll find in the Philippines. With amazing beaches, nightlife, and sunsets, it's not surprising that the island is a popular attraction for visitors. While Boracay remains modestly priced by Western standards, if not carefully navigated a stay on Boracay can set your backpacker budget back substantially. 
4 ways to save money on Boracay:
1. Fly to Kalibo airport. 
Cheaper flights will take you to the Kalibo airport, which is about a 90 minute drive + ferry to Boracay. Budget carriers such as Air Asia only fly to this airport, as opposed to the more conveniently located Caticlan airport, and the cost in airport transport is negligible compared to the difference in fares. Note: sometimes there will be a seat sale to Caticlan, it's worth keeping an eye out for!
Off hour, one way Air Asia flight from Manila to Kalibo ~ 800 Php ($20.00 CAD)

Transport from Kalibo to Boracay Jetty Port (Van and boat transfer) ~ 250 Php ($7.00 CAD) + 175 Php ($5.00 CAD) in boat terminal/environmental fees

Transfer from Boracay Jetty Port to Station 3 ~ 100 Php ($2.50 CAD)
2. Find your accommodations in Station 3.
While the accommodation prices in Station 1 and 2 may lead you to believe it's nicer in those areas, Station 3 is wonderful. Away from the action but close enough to easily walk, Station 3 hosts a chilled out and less crowded vibe. Some accommodations are seriously questionable in terms of cleanliness (you will most likely find a bed bug, or ten) but the savings are worth it for the budget-conscious. 
Accommodation options:
White Beach Divers- private w/shared bathroom 600 Php/ night ($15.00 CAD)

Ocean Breeze Inn - 800 Php/ night ($20.00 CAD)

Treehouse (the dorm room!) - 800 Php/ night ($20.00 CAD)
3. Eat cheaply.
Restaurants in Boracay can be pricey. There are some cheaper (and yummy) options in the centre D*Mall area (for example, Smokes!). Another option is to venture off the main White Beach strip, down the alleyways where you will find locals selling food from stalls. 
Michaella's Carindera beach BBQ chicken and rice ~ 110 Php ($3.00 CAD)

Egg on a bun breakfast sandwich ~ 17 Php ($0.50 CAD)

Apple ~ 25 Php ($0.75 CAD)
4. Drink at happy hour.
Lots of restaurants post happy hour specials where most beers can be purchased at a discount from 4-7pm. It's the perfect time of day to drink anyway, conveniently-timed with the sun setting.
Beer (Red Horse Extra Strong - wonderful beer) ~35 Php ($1.00 CAD)
By following these four guidelines we were able to live on the relatively expensive island of Boracay for about 800 Php ($20.00 CAD) per day, non-inclusive of excursions and activities. These tricks can be applied to any season, as our visit to Boracay fell during the high season coinciding with Holy Week.
Don't forget to treat yourself to a splurge dinner (or accommodation upgrade) every now and then - it's much sweeter and appreciated when you feel like you've earned it!
-DL & CB
Comments