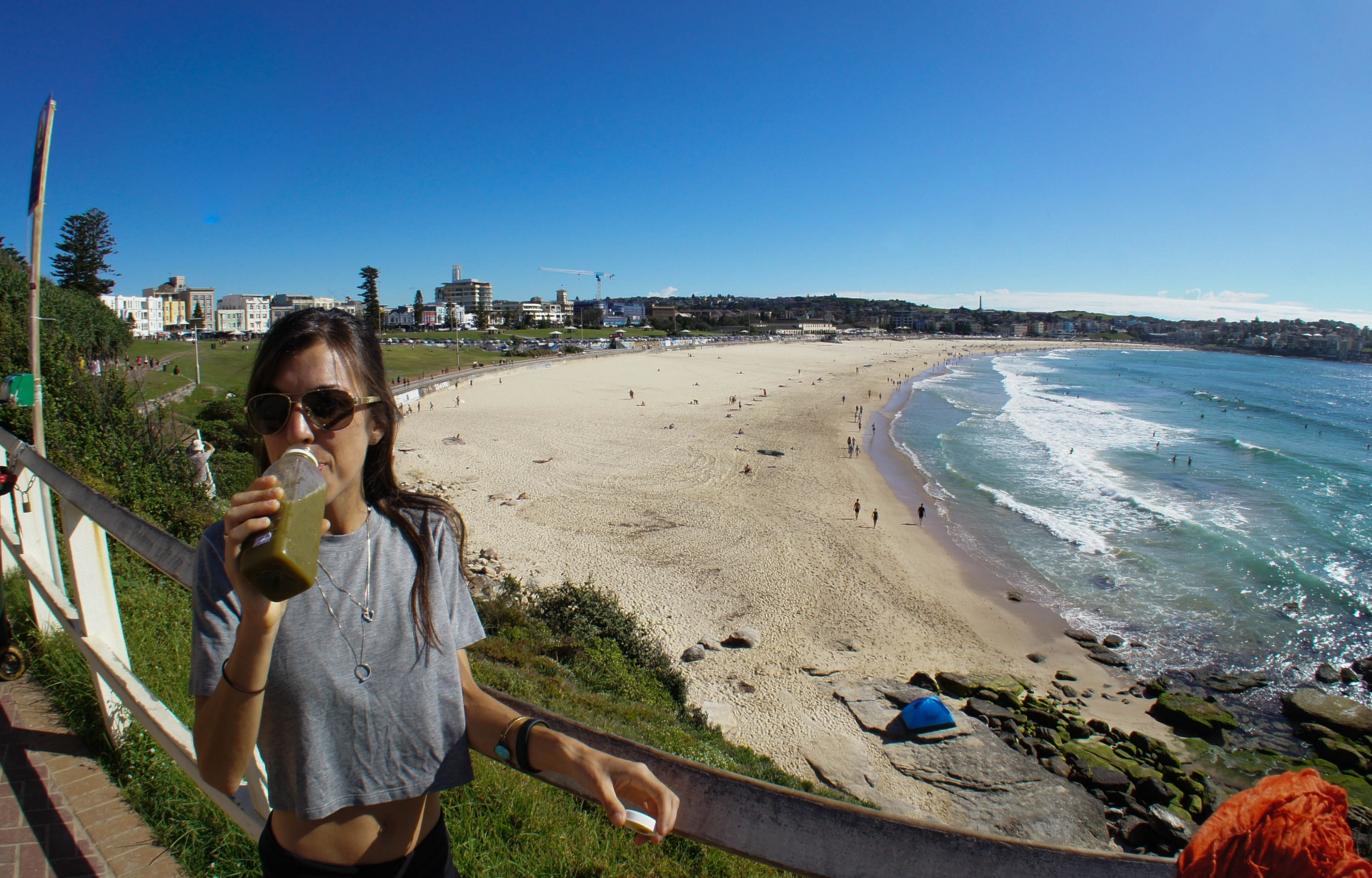 Breakfast in Bondi
Posted on December 27th, 2014
Welcome to the breakfast capital of the world. The days in Bondi seem to revolve around an early rise, a yoga class or jog by the sea, topped off with a long black coffee over breakfast with friends. The brunch creations vary by restaurant but all seem to be rooted in farm-to-table freshness, whole and healthy goodness, & created and enjoyed with love.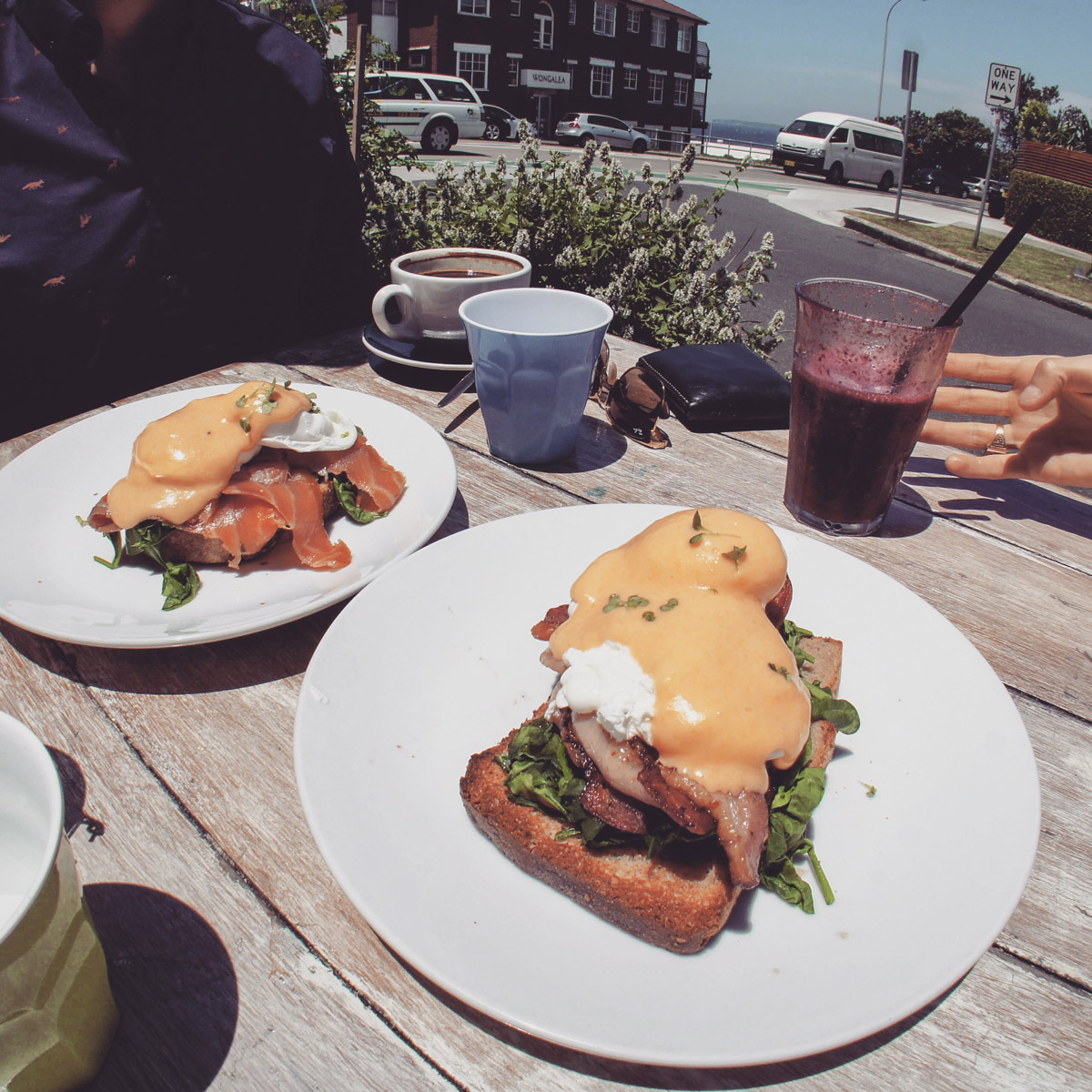 Jo & Willy's Depot
Classic eggs benedict with extra thick bacon or delicately smoked salmon.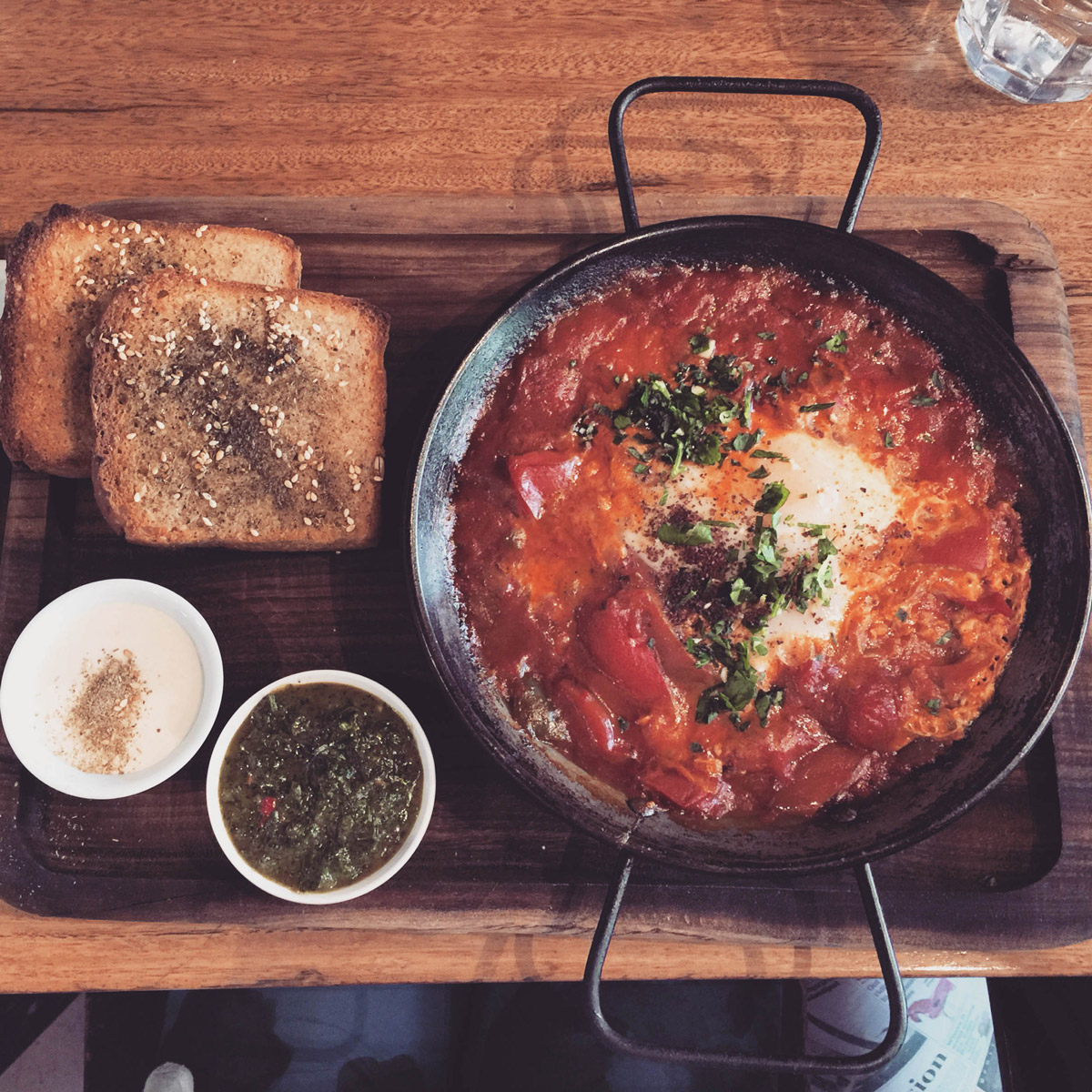 Brown Sugar
Moroccan eggs. Capsicums (this means peppers) and tomatoes with two baked eggs in a cast iron pan. On the side, toast with butter & vegemite (salty and weird and awesome Aussie spread), perfect to sop up every last flavourful drop!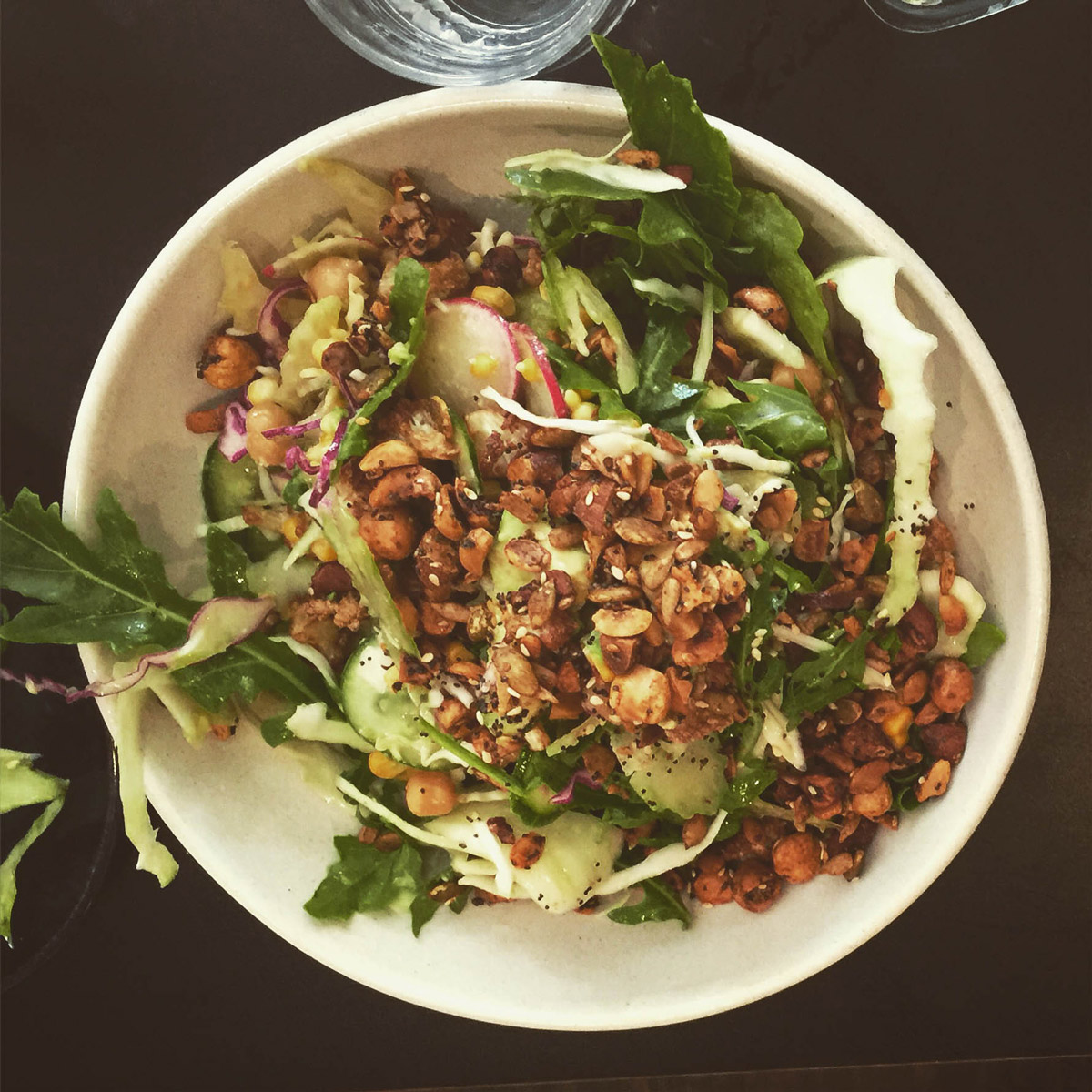 Lox Stock & Barrel
We missed the breakfast menu by 30 seconds, but this cauliflower salad more than made up for it. Toasted cauliflower, nuts, and seeds a top a bed of fresh greens and veg. Added chicken for some extra umph.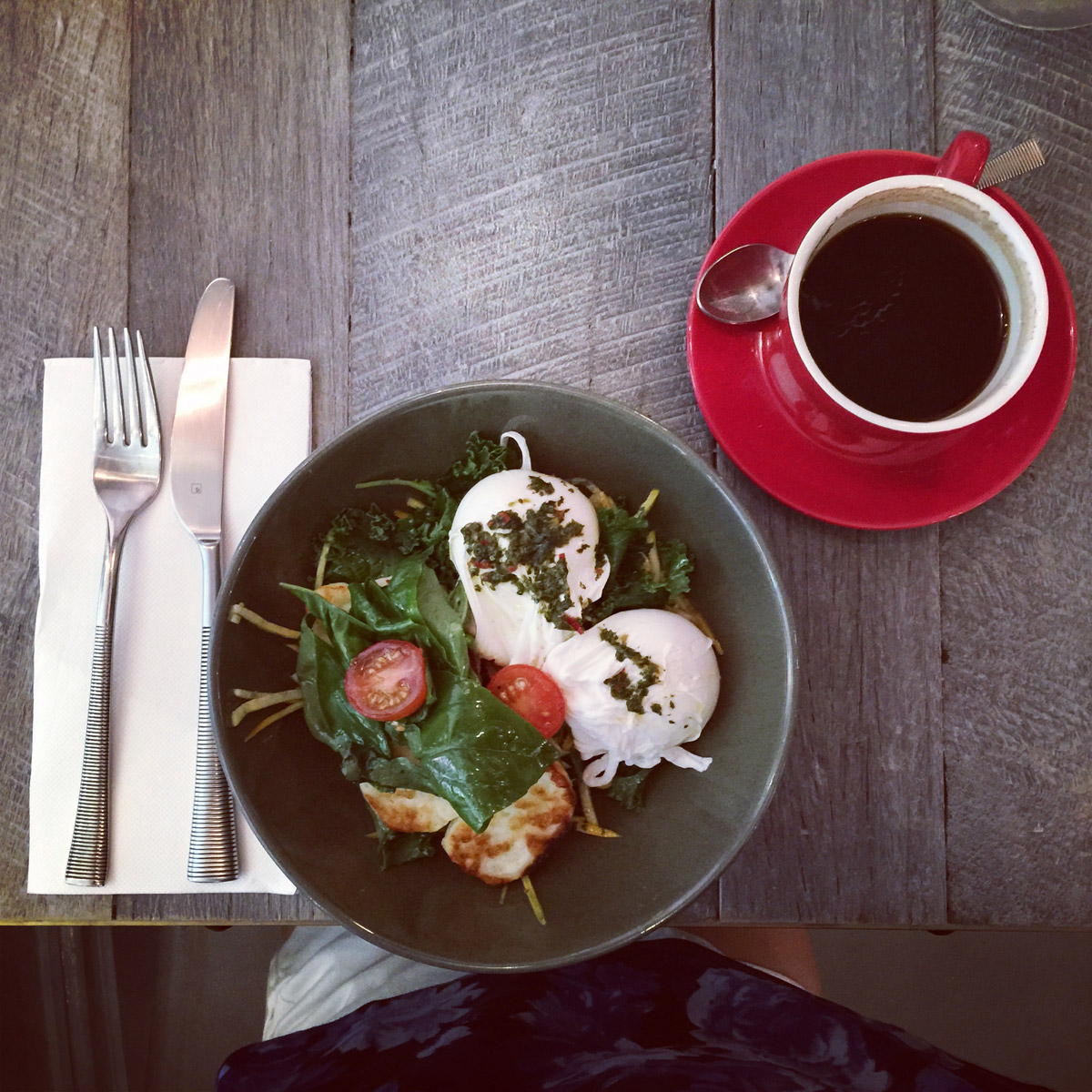 Bondi Harvest
Featuring a Zucchini Brekkie Bowl and the Juan Pablo (not pictured). The Brekkie Bowl was a perfectly light meal with two slabs of salty halloumi cheese nestled alongside a couple poached eggs and zucchini noodles. The Juan Pablo, on the naughtier side, was a Mexican dream. Chips, poached eggs, beans, avocado, sour cream, all IN ONE BOWL. Yes.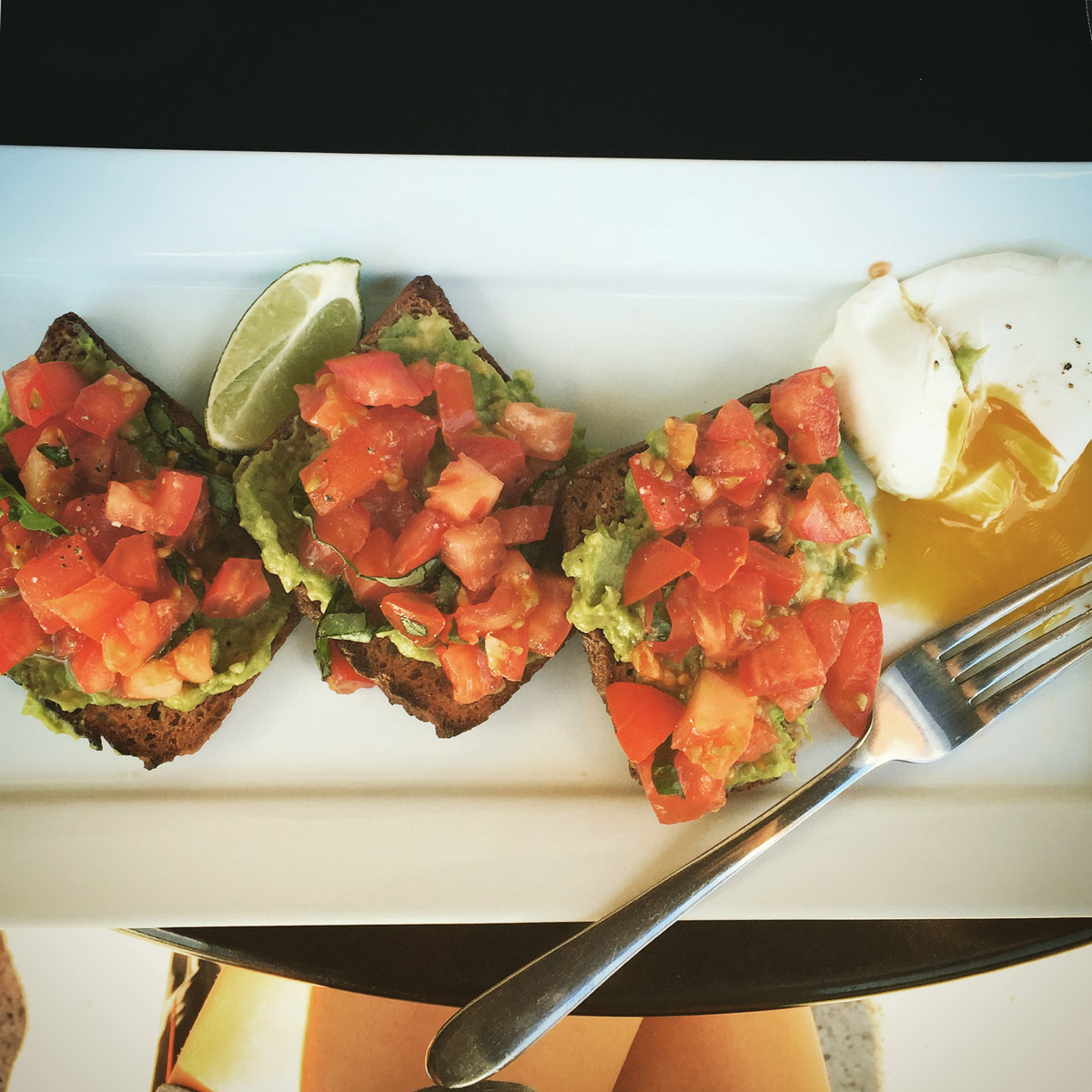 Bondi Wholefoods
BWF is half cafe and half health food grocery store. I ordered and thoroughly enjoyed the smashed avocado on toast with chopped tomatoes and spices. Added a gooey poached egg because that's how it is done.
Porch and Parlour
A quaint indoor-outdoor space on the outskirts of Northern Bondi, this place serves up breakfast, lunch, and dinner. We popped by for a Green Brekkie Bowl and their smashed eggs and avocado on toast which was perfectly light and full of flavour. Gooey yolked eggs and avocado is a perfect match and it seems these Aussie breakfast spots are on top of it.
Comments