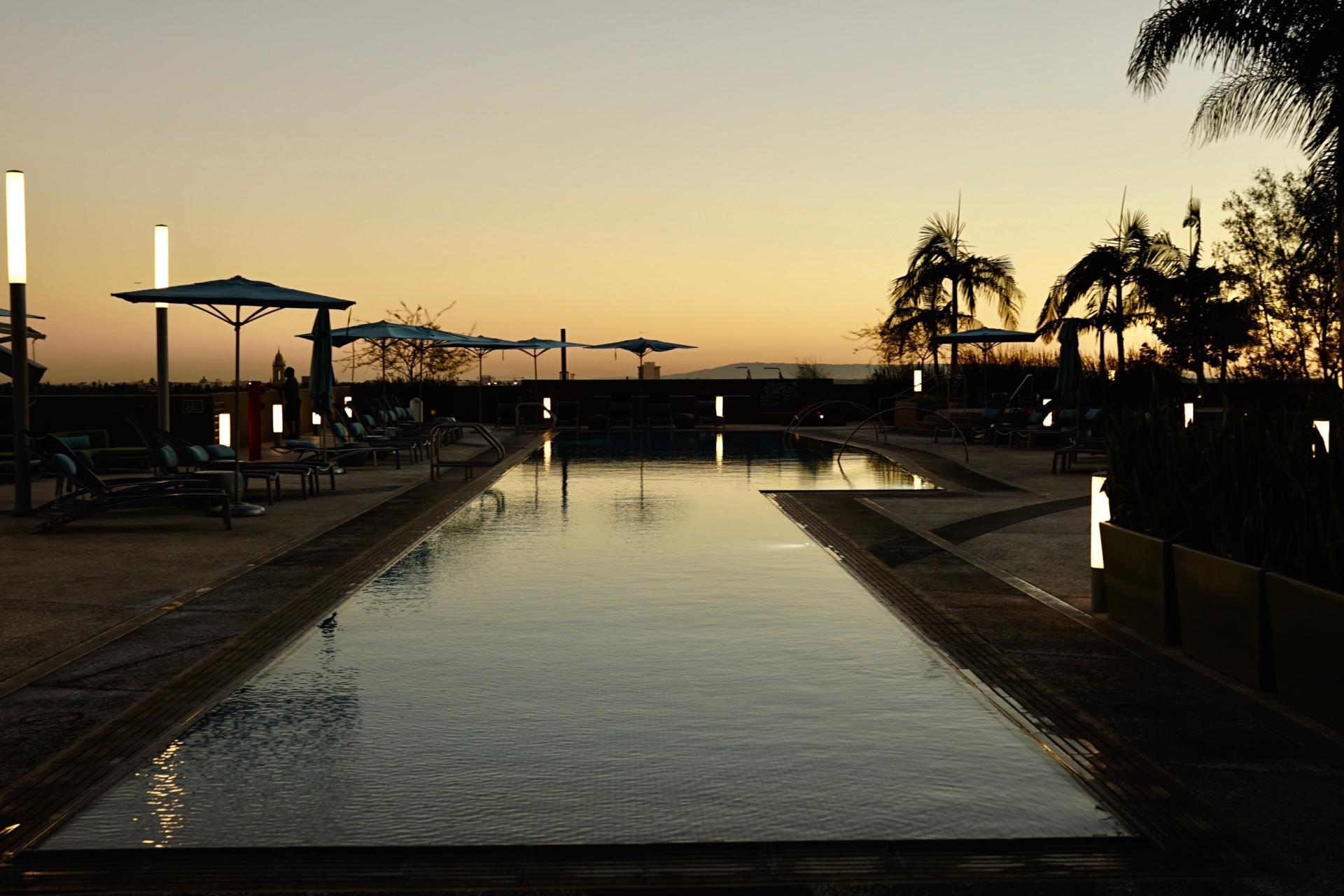 Studying Abroad: Exchange at Southwestern Law School in LA
Posted on December 25th, 2016
Through the Schulich School of Law at Dalhousie, third year students are given the opportunity to study abroad for a semester. Once I decided to apply for an exchange, I decided to apply specifically for the Los Angeles option at Southwestern Law School. Below is an overview of my experience including getting to LA, living in LA, and my courses at Southwestern Law School. In short - it was so worthwhile. If you are considering an exchange and have any questions, please feel free to reach out - I'd love to help!
GETTING TO LA
I wanted to drive from Toronto on a path that included as much of the USA as possible. Flights are direct and fairly inexpensive from Toronto to LAX, however, as I wanted my car in LA with me (which was a REALLY good decision!), I drove. In terms of mapping my route down to LA, I opened a map of the USA and I pegged all of the areas I wanted to visit. After I knew the options, I moulded an efficient but adventurous route, detailed below.
I drove across northern USA through the states bordering Canada. Once I hit Seattle on the west coast, I drove south along the coast of Washington, Oregon and California until the Redwood National and State Parks. At that point, I cut inland to visit Sonoma County. Then, powered down US Route 5 to LA. Here's a map view of the route.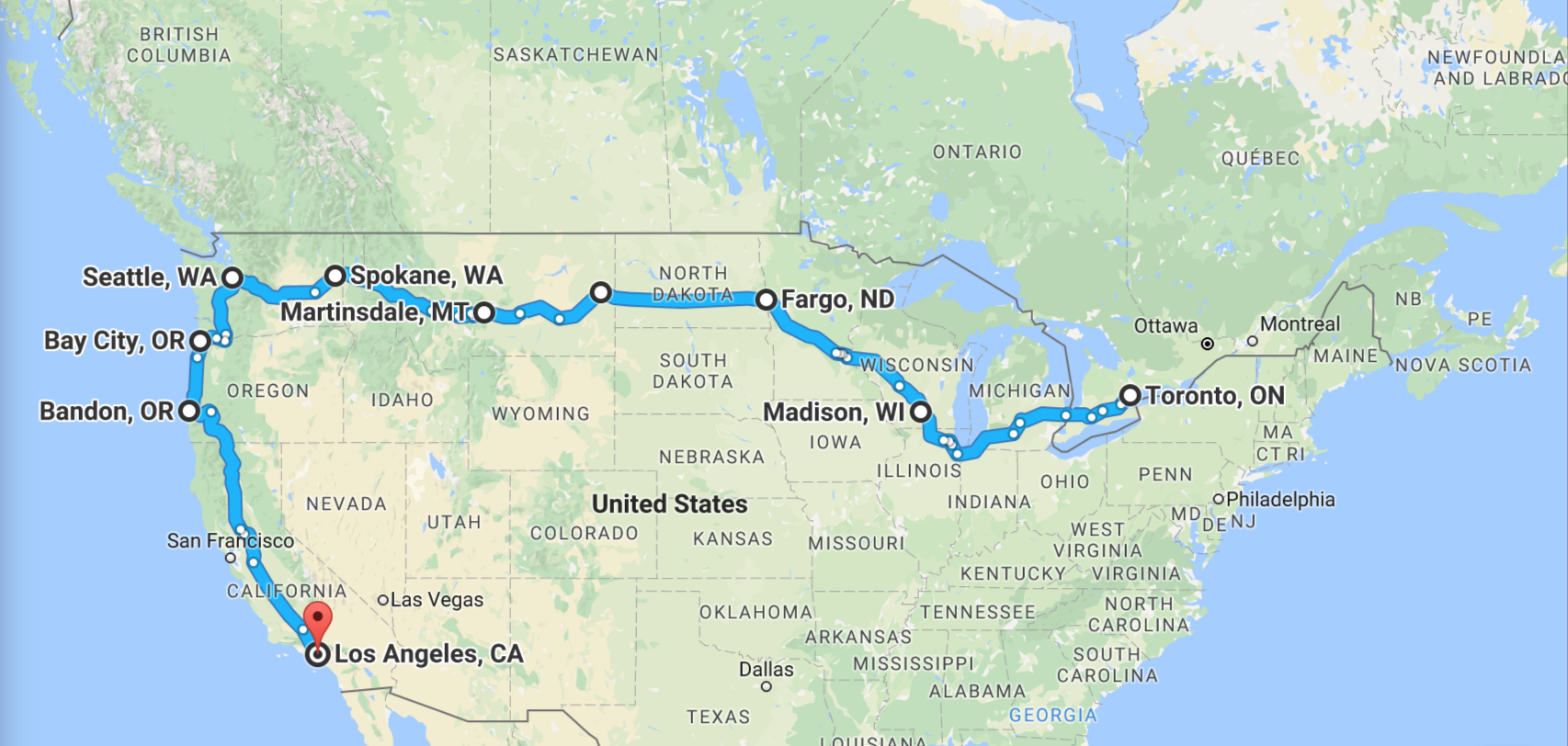 & here are the destination pages of some of the best stops along the way: 
LIVING IN LA
I lived in the Vermont Apartments. I wanted to live close to Southwestern in Koreatown and the Vermont Apartments are just two blocks away. I also needed pet friendly accommodations and I wanted to live alone with my pup and have room for guests. It was expensive and an administrative burden but was perfect for me and worth the splurge for a short five months. Below is a photo of the common patio area for the building, and [here] is the link to the Vermont website.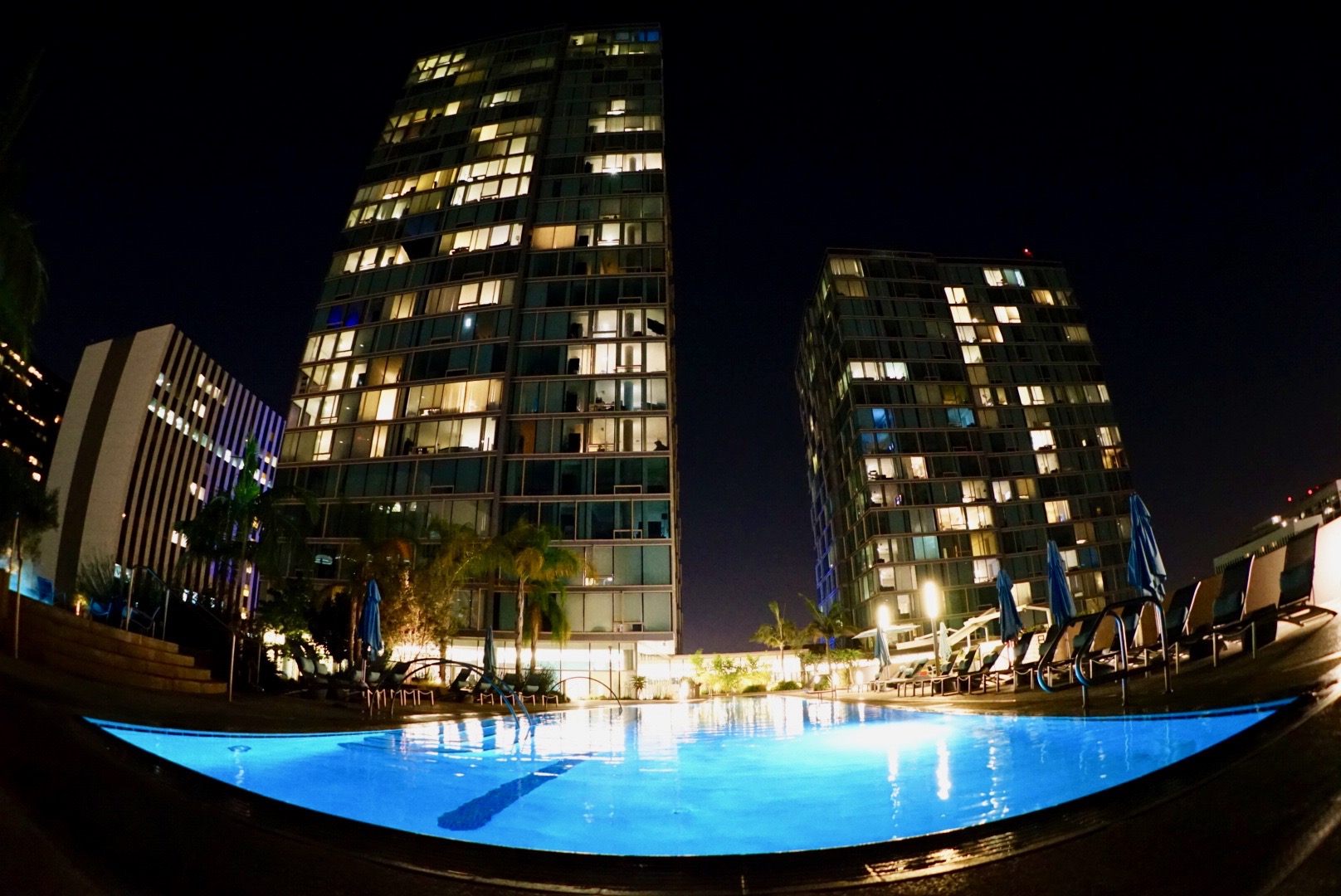 COURSES AT SOUTHWESTERN LAW SCHOOL
I really enjoyed my courses at Southwestern. I took 12 credits during my semester and all 12 credits transferred to my Dalhousie JD. Southwestern has a strict attendance policy where a student may only miss 14% of a course before they are removed from it. This policy didn't bother me too much because my schedule allowed for extra long weekends for travelling and going to class was beneficial to my overall exchange and learning experience. 
Real Estate Transactions (Prof. Timothy Chung) - Practical material including real estate document analysis. 
Amateur Sports Law (Prof. Howard Jacobs) - Interesting material and Prof. Jacobs brings his high calibre practice experience to the classroom. 
Business Planning (Prof. Christopher O'Connell) - Material is interesting; evaluation is based on two 50% memos, which is very practical.
Defamation, Privacy, Publicity and Celebrity Law (Prof. Alan Calnan) - Professor is so capitvating and makes class very interesting.
Antitrust Law (Prof. Warren Grimes) - My favourite course. I loved the material which is rooted in economics. It's a traditional style law school course where students learn through the caselaw with a 100% exam. 
Benefits of my exchange at Southwestern and living in LA:
Interesting courses and professors which make it academically worth your while. 
Chance to live in and explore LA. See the LA destination page here [http://thephotopassport.com/destinations/losangeles]
Experience a unique culture. Despite sharing a continent with Canada, there are lots of new perspectives to discover in an American classroom and in LA generally. 
Plenty of nearby travel opportunities, in California, Arizona, and Utah - the south west corner of the USA including:

Comments