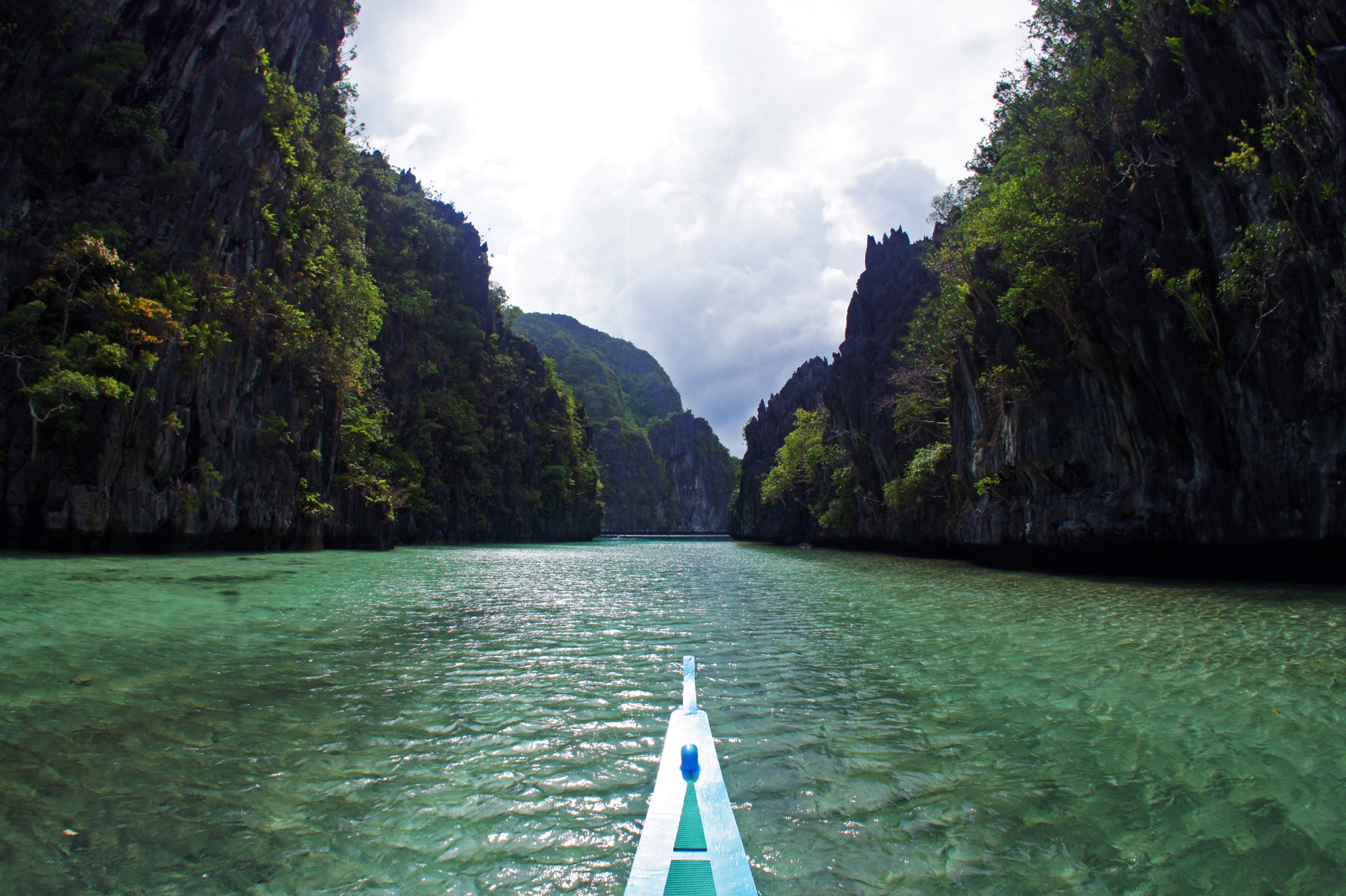 Coron to El Nido (& vice versa) by boat
Posted on May 6th, 2014
When planning a trip to Palawan, Philippines, visiting both Coron and El Nido is a must. Flying privately between the two destinations is a huge cost, while flying commercially (and slightly more cheaply) will route you back through Manila, and that's usually waste of time (sorry not sorry, Manila).
That's why you're on this blog post, hoping for some good news about the boat ride between destinations. You're in luck! Despite posts on various online forums with warnings of overcrowded and sinking boats, we took the trip, and survived.
To paint the full picture, it was a sunny day, the seas were calm, and our boat was filled with half of its 50 person capacity. We were all handed our own life jacket, and the port authority boarded and inspected the boat prior to us leaving the dock. We boarded with locals and tourists alike and settled in for the 8 hour journey. Almost to the second, we arrived 8 hours later in El Nido. And that was that.
We decided it would be bad luck for anything bad to happen on the trip, just like travelling anywhere, on any mode of transport. Just keep an eye on the weather and everything should be fine. The 1800 PHP ($45 CAD) cost was well worth it compared to spending a lot on flights and wasting time in airports and flight connections.
That was our experience on The Overcomer II from Coron to El Nido! Both beautiful places that should be explored on any trip to Palawan.
Check out our destination pages at:
ourphotopassport.com/destinations/coron
ourphotopassport.com/destinations/elnido
Safe travels!
DL & CB
(Travelled May 2014)
Comments